Music is a part of the Dutch people, this is so evident even among the wider population, and as proof, the Netherlands has so many musical artists some have gained worldwide popularity others have not, among those who have gained fame on a larger scale are the richest Netherlands musicians or mainly put as richest Dutch Musicians.
The official language of the Netherlands is "Dutch" also they were informally called Holland or the Hollanders. There are numerous musical traditions in the Netherlands. The term "Levenslied," which translates to "song of life," refers to a style of traditional Dutch music that is somewhat akin to a French Chanson or a German Ska punk. These songs typically have a straightforward verse-chorus structure, a simple melody, and a rhythm.
The Netherlands is home to some of the most well-known DJs in the world of dance music, and these DJs also make contributions to popular music on a global scale by working with and producing for well-known international artists.
Below is the table of the richest Netherlands musicians with the name of each singer/musician and their net worth; 
| | | |
| --- | --- | --- |
| Rank | Name | Net Worth |
| 1 | Afrojack | $60 million |
| 2 | Armin Van Buuren | $55 million |
| 3 | André Rieu | $40 million |
| 4 | Ferry Corsten | $30 million |
| 5 | Hardwell | $23 million |
| 6 | Gerard Joling | $20 million |
| 7 | Jeffrey Sutorius | $13.5 million |
| 8 | Anouk | $10 million |
| 9 | Candy Dulfer | $10 million |
| 10 | Junkie XL | $10 million |
1. Afrojack – $60 million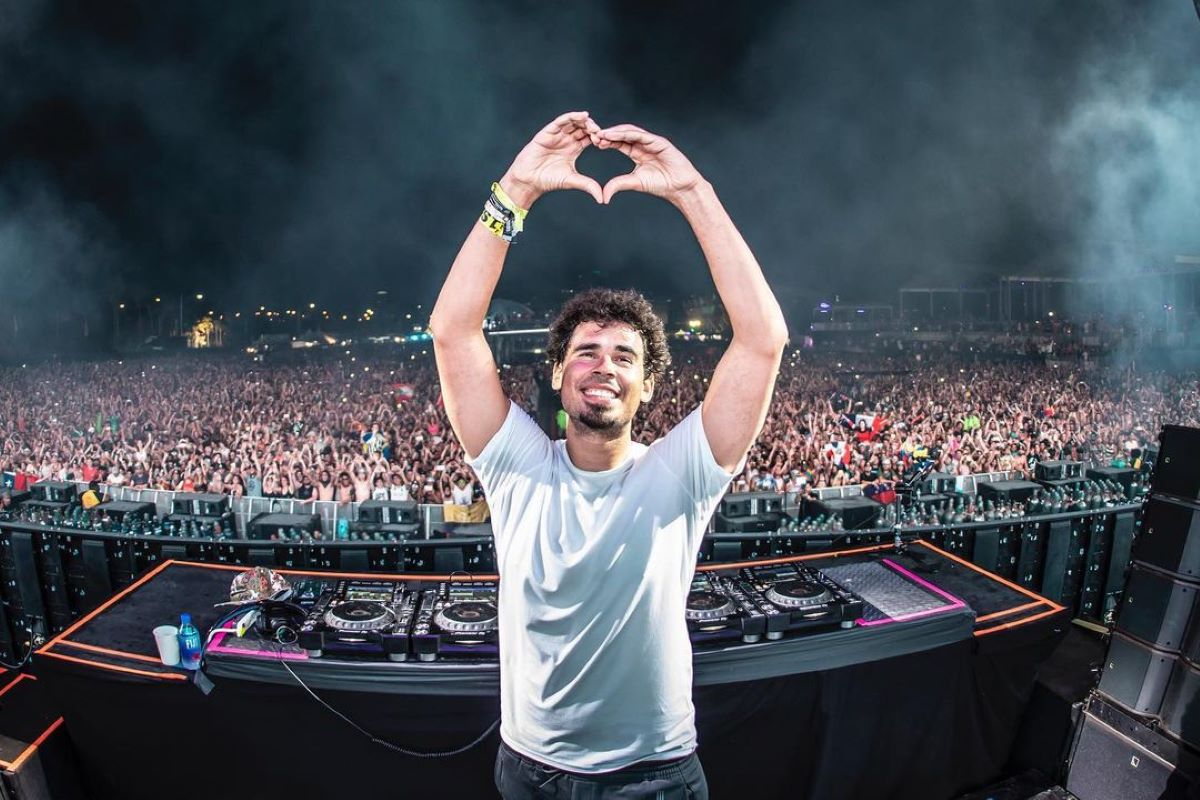 Afrojack is the richest Dutch musician with an estimated net worth of $60 million dollars, according to Celebrity Net Worth. He is a South Holland resident who works as a DJ, producer, and remixer. His first album, Forget the World, was released in 2014; he established the record label Wall Recordings in 2007. One of the top ten artists in DJ Mag's annual list of the top 100 DJs is Afrojack. He also serves as LDH Europe's CEO.
Afrojack was given a European Border Breakers Award in January 2012. The Spark, a new song by Afrojack featuring Spree Wilson, has so far reached number three in Australia and New Zealand and the top ten in more than seven other nations. According to Forbes magazine, Afrojack had the seventh-highest salary of any DJ in the world in 2013.
His genre of music includes Dutch house, minimal house, electro house, progressive house, big room house, future house, dance-pop, trap, future bass, and moombahton. He is one of the most prominent DJs as well as the most notable and most famous musician in the Netherlands and also in this list he tops as one of the richest Netherlands musicians.
Read Also: Top Richest Musicians In New Zealand And Their Net Worth
2. Armin Van Buuren – $55 million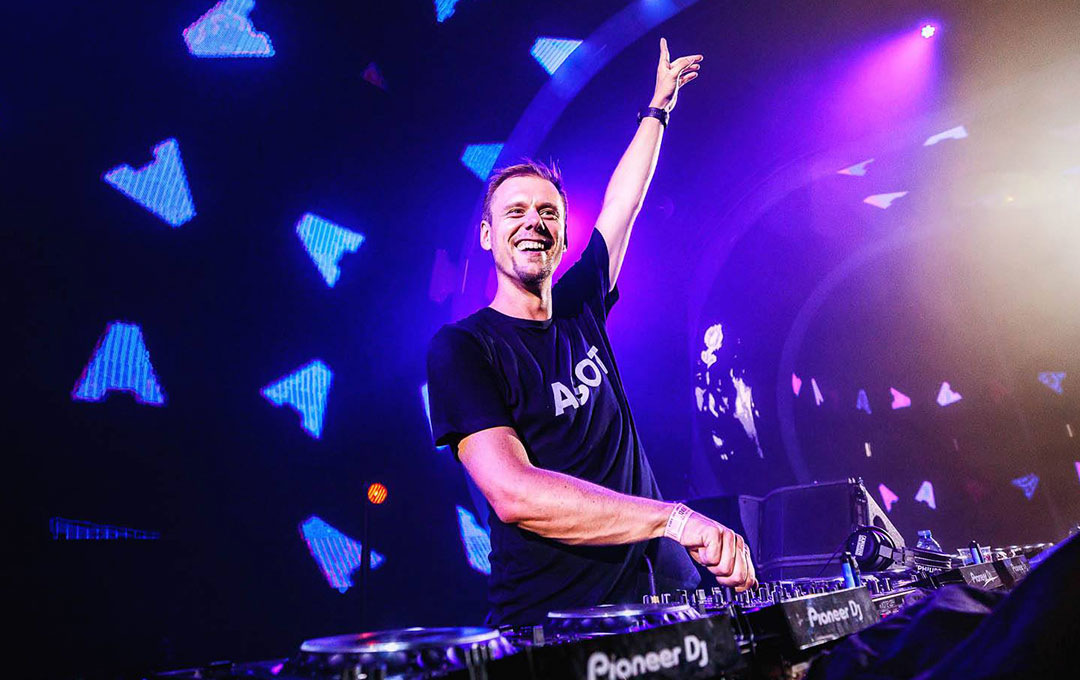 Armin Van Buuren who has a net worth of $55 million dollars is the second richest Dutch Musician on this list of richest Netherlands musicians. Buuren is one of the most popular musicians and DJs from the Netherlands. He has been the host of the weekly radio program A State of Trance (ASOT) since 2001.
Meanwhile, nearly 40 million people in 84 different countries tune in to ASOT on more than 100 FM radio stations. "The radio show propelled him to stardom and helped cultivate an interest in trance music around the world," claims the website DJs and Festivals.
Numerous honors have been bestowed upon Van Buuren. Four years running, he received a record-breaking five top DJ rankings from DJ Mag. He became the fourth trance artist to ever receive a Grammy Award nomination in 2014 for his song "This Is What It Feels Like" with Trevor Guthrie. The song was nominated for a Grammy Award for Best Dance Recording.
3. André Rieu – $40 million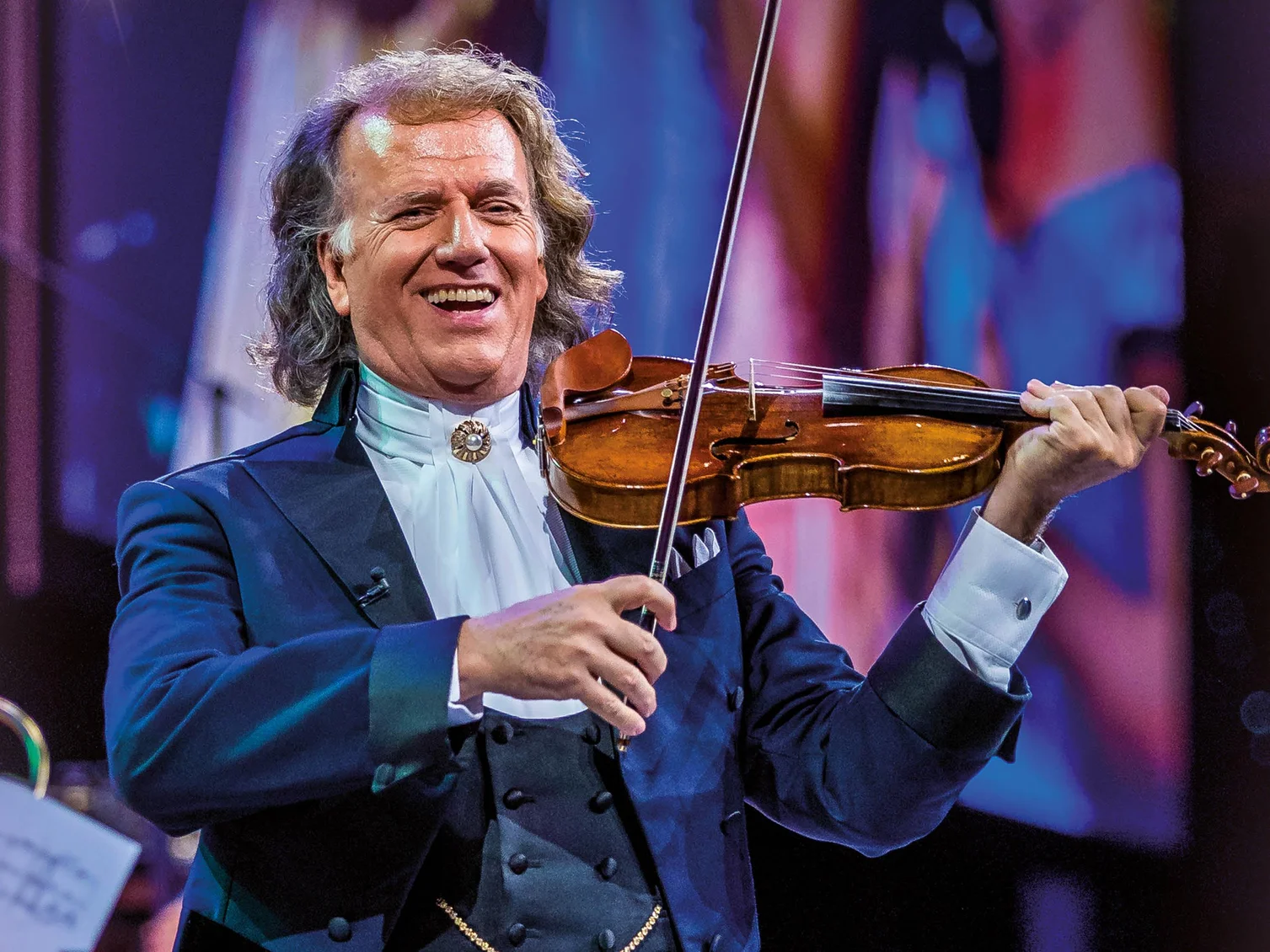 The Dutch violinist and conductor Andre Rieu has a $40 million dollar fortune. The Dutchman Andre Rieu was raised on orchestral music and was born in Maastricht. Later, he pursued studies at the Conservatorium Maastricht and the Royal Conservatoire of Liège.
After graduating from the Royal Conservatory of Brussels, he continued his education at the Music Academy in Brussels. He established the Johann Strauss Orchestra while still a student.
Since their 1988 debut, his 12-piece orchestra has grown to become one of the most well-known touring groups in the world. They are renowned for their classical performances that resemble rock concerts, and since 2009, they have consistently ranked among the Top 25 touring acts in the world by concert revenue. In the Netherlands, he is one of the most notable and also one of richest Dutch musicians.
4 . Ferry Corsten – $30 million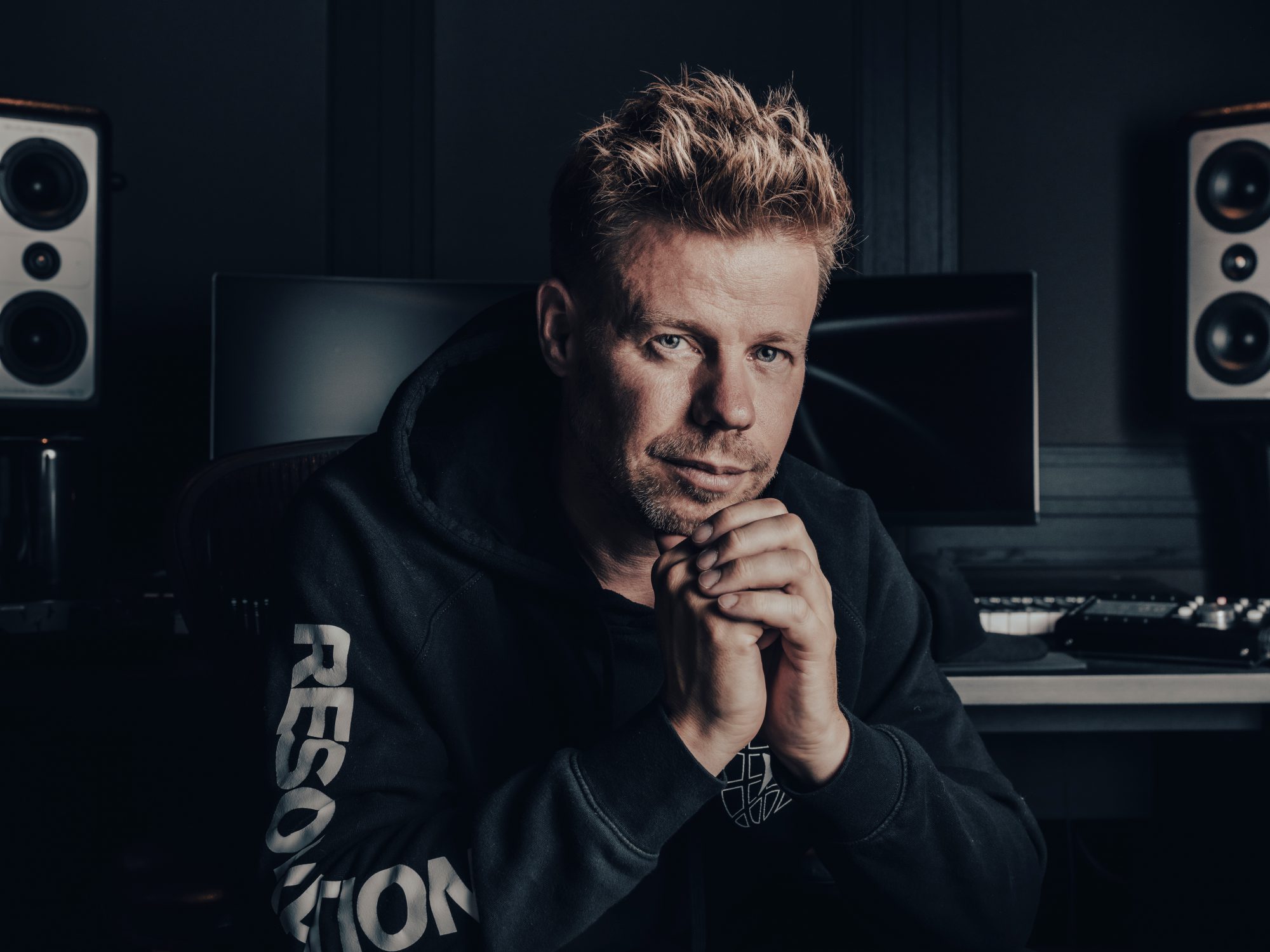 The fourth richest Netherland musician is Ferry Corsten with an estimated net worth of $30 million dollars, apart from being one of the most famous, influential, and notable personalities he is also one of the highest-earning DJs as well as a record producer in the Netherlands.
His musical tastes have expanded in recent years, and he now plays everything from progressive house to upbeat trance. He also hosts his own weekly radio show, Resonation Radio.
Corsten frequently performs at festivals and events around the world, such as Electric Daisy Carnival and Tomorrowland, and has consistently been ranked among DJ Mag's Top 100 DJs, coming in at positions 5 and 6 in 2004, 2005, 2006, and 2008, and most recently at 53 in 2020.
5. Hardwell – $23 million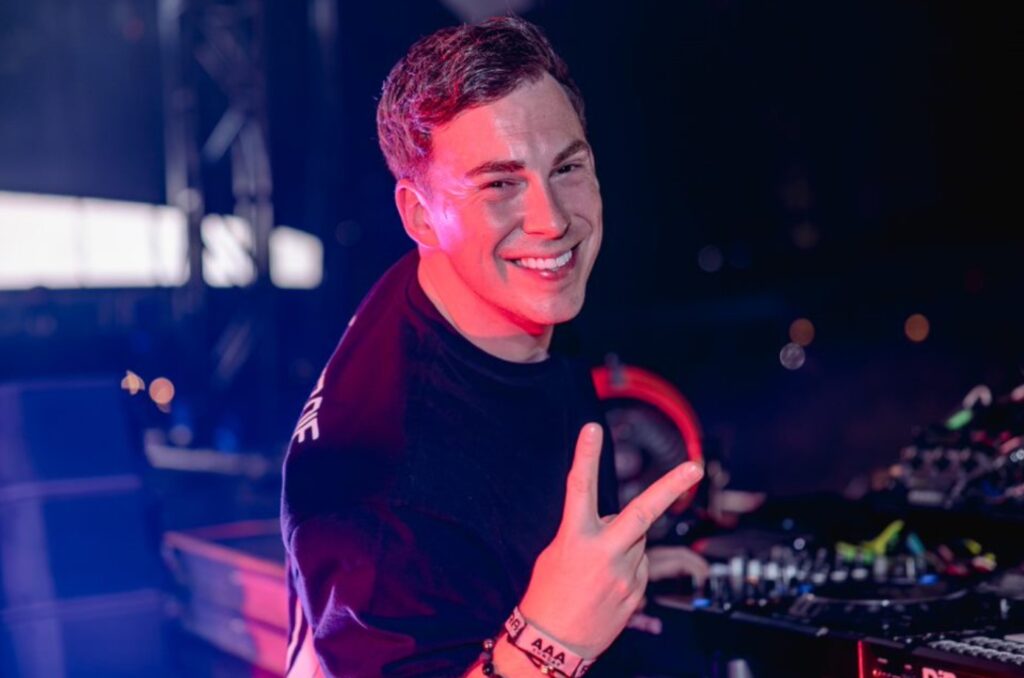 DJ and music producer Robbert van de Corput, better known by his stage name Hardwell, is from Breda, Netherlands. DJ Mag selected him as the top DJ in the world in 2013 and again in 2014. He was ranked 43rd in DJ Mag's top 100 DJs poll for 2020 in 2022. His performances at music festivals like Ultra Music Festival, Sunburn, and Tomorrowland are what made him most well-known.
His bootleg of "Show Me Love vs. Be" first brought him fame in 2009. He established the radio program and podcast Hardwell On Air in 2011 and the record label Revealed Recordings in 2010. Through his label, he has distributed 10 compilation albums and two documentaries. United We Are, his debut studio album, was released on January 23, 2015.
6. Gerard Joling – $20 million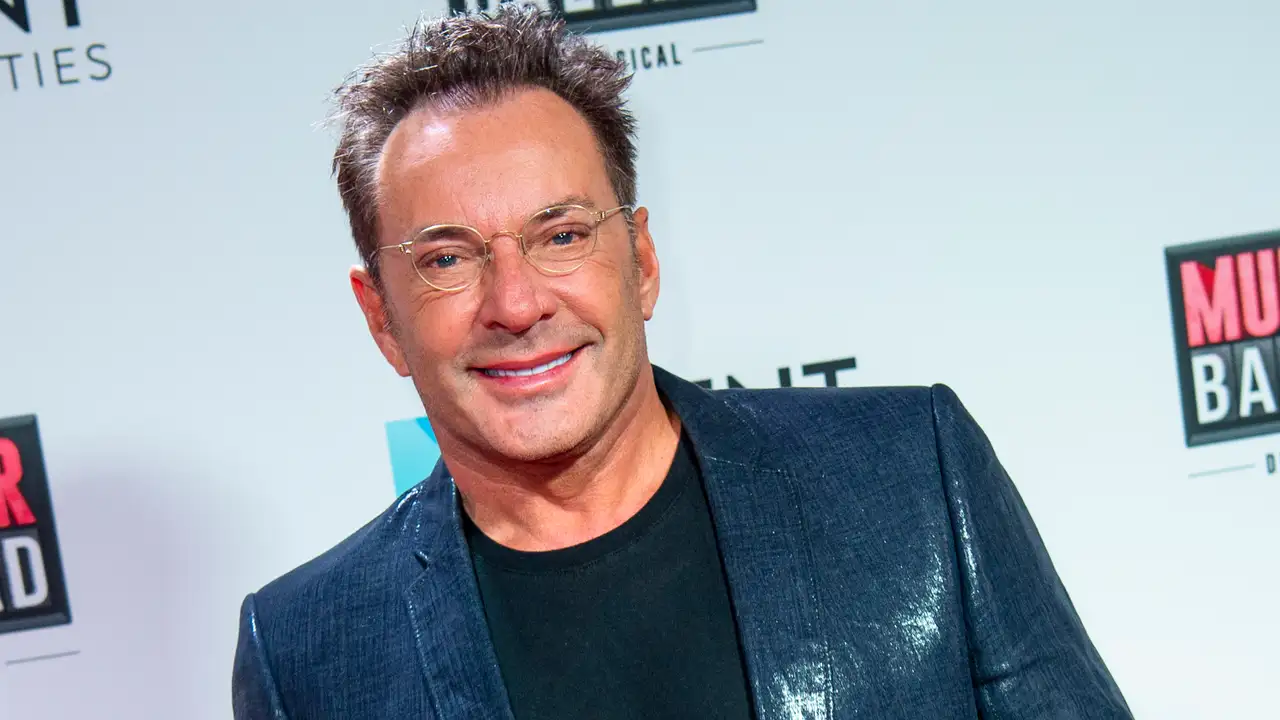 Gerard Joling is having an estimated net worth of $20 million dollars. Joling is one of the most prominent and influential music and television figure. Meanwhile, in the Netherlands, he is one of the most famous and successful singers who has achieved a high deal of success in Asia and other continents around the world.
He hosted the television programs So You Wanna Be a Popstar and Sterren Dansen op het ijs for the SBS 6 network in 2007. With two number-one singles, a number-one album, and 11 gold and platinum awards, 2007 also served as the catalyst for Joling's resurgence in popularity.
His biggest hit was "No More Boleros," which peaked at number 10 in a number of European mainland nations. The song was recorded by various musicians around the world. Altogether, his songs have received more than 20 gold and platinum records.
7. Jeffrey Sutorius – $13.5 million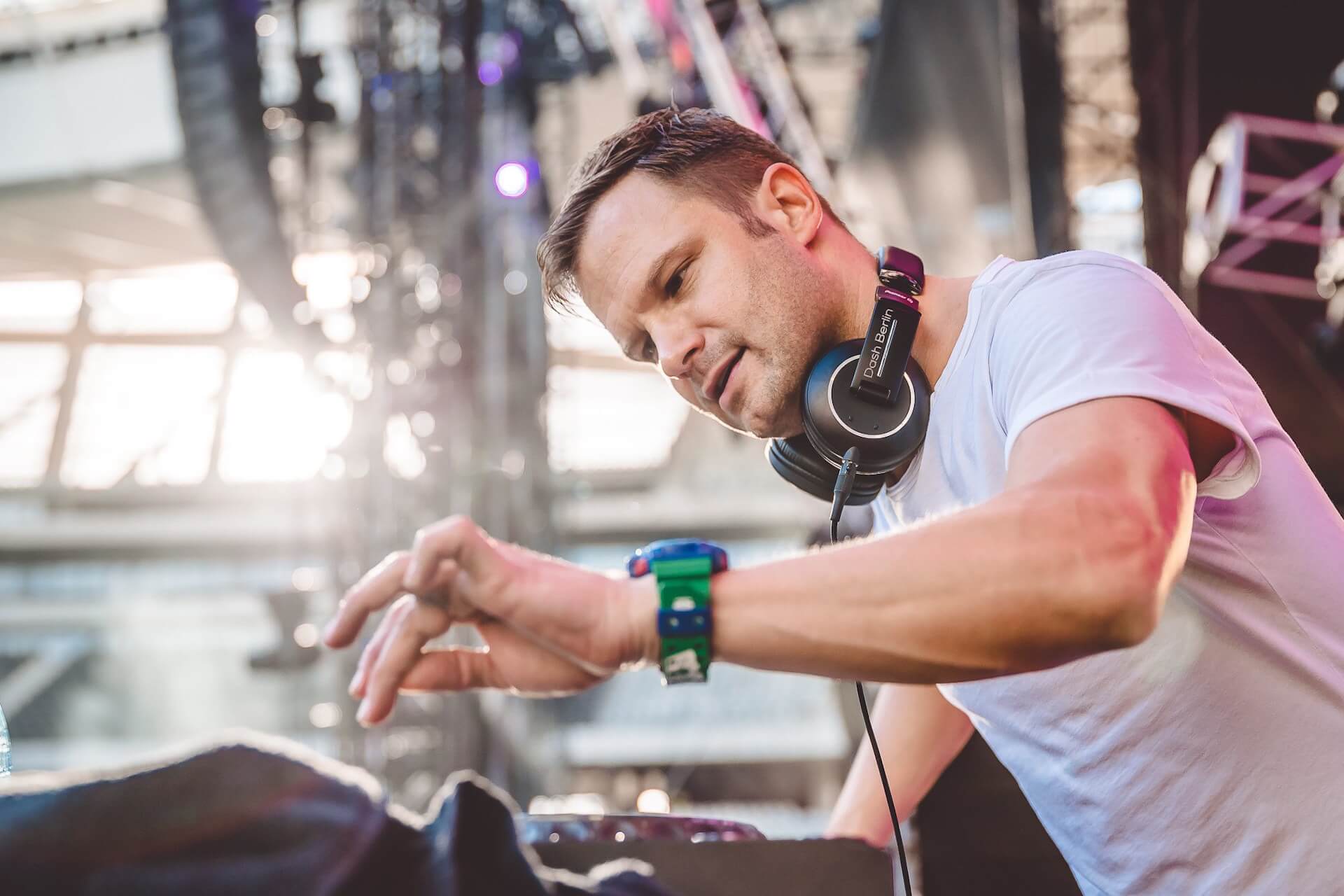 Jeffrey Sutorius with a net worth of $13.5 million dollars is among the richest Netherlands musicians, he is the seventh richest Dutch musician on this list.
He is best known for being a member of the 2007-founded Dutch trance music project Dash Berlin. According to DJ Mag, he was ranked as the tenth most well-liked DJ in the world in 2013. Before learning about electronic music, he began playing the drums.
Sutorius began mixing and producing his own music while working at Mid-Town Records and BPM Dance. They issued their first album, music life, in 2012, and their most recent album, We Are(Part 1), in 2014. The singles "Man on the Run," "Waiting," and "Till the Sky Falls Down with Vera" have all been successful for them.
8. Anouk – $10 million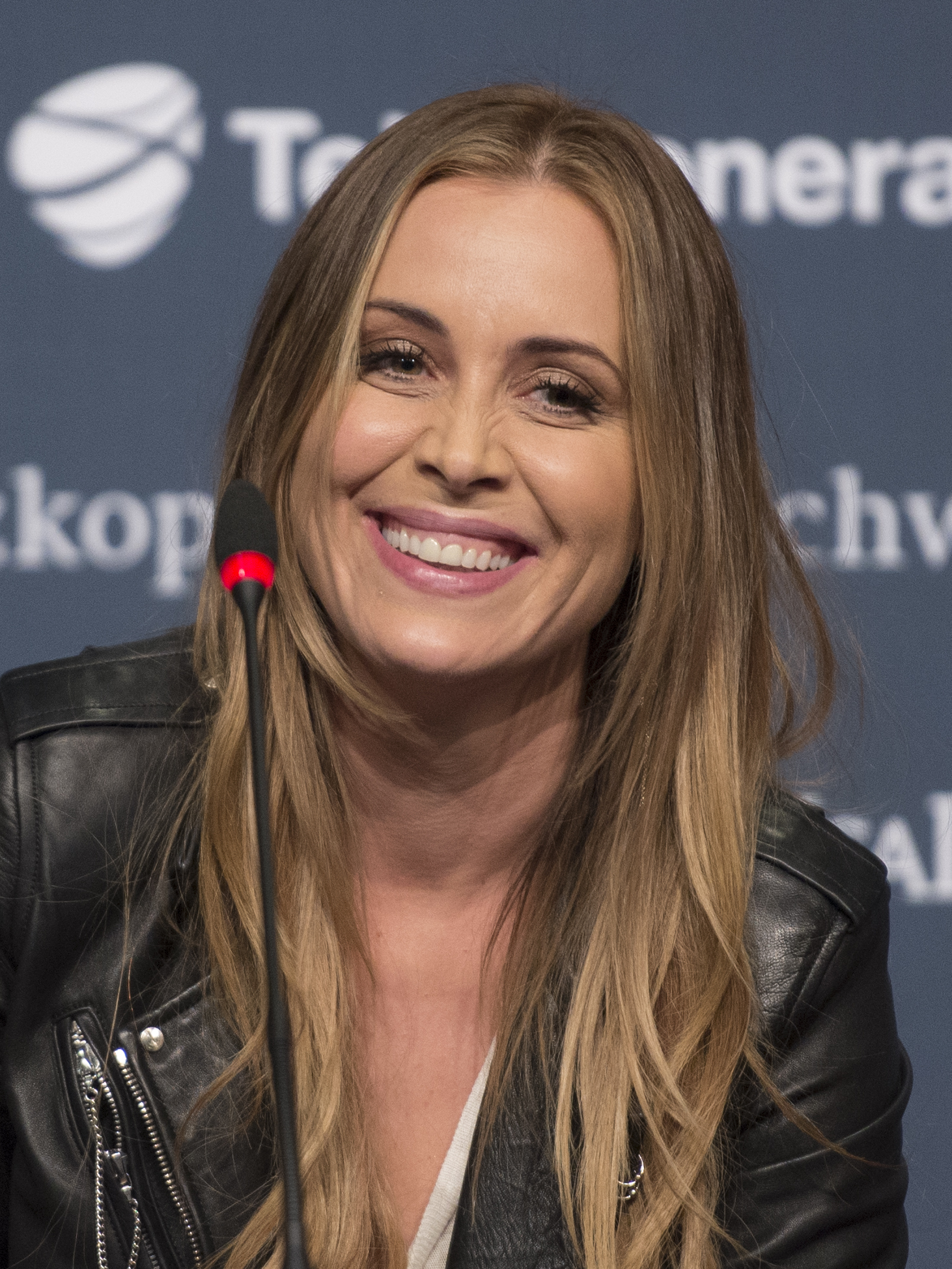 Dutch singer and songwriter Anouk. Following the success of her 1997 rock single Nobody's Wife, she had hit singles in the charts of Belgium and the Netherlands. Her albums frequently debuted at the top of the Dutch album charts, with many of them earning Platinum certifications. R U Kiddin' Me, Michel, Girl, Lost, Modern World, Three Days in a Row, Birds, and Woman are some of her most well-known singles.
By 2022, Anouk had released thirteen studio albums, one of them being a Glen Ballard-produced American recording of Anglophonic rock, pop, and adult contemporary. She has recently diversified into Dutch lyrics that are more folk-oriented. "Trails of Fails" was the title of her album from 2022.
Anouk performed the song "Birds" as the Netherlands' entry in the 2013 Eurovision Song Contest in Malmö, Sweden. Her song placed in the final, the first time the Netherlands had done so since 2004, came in ninth with 114 points and gave her another huge domestic hit.
9. Candy Dulfer – $10 million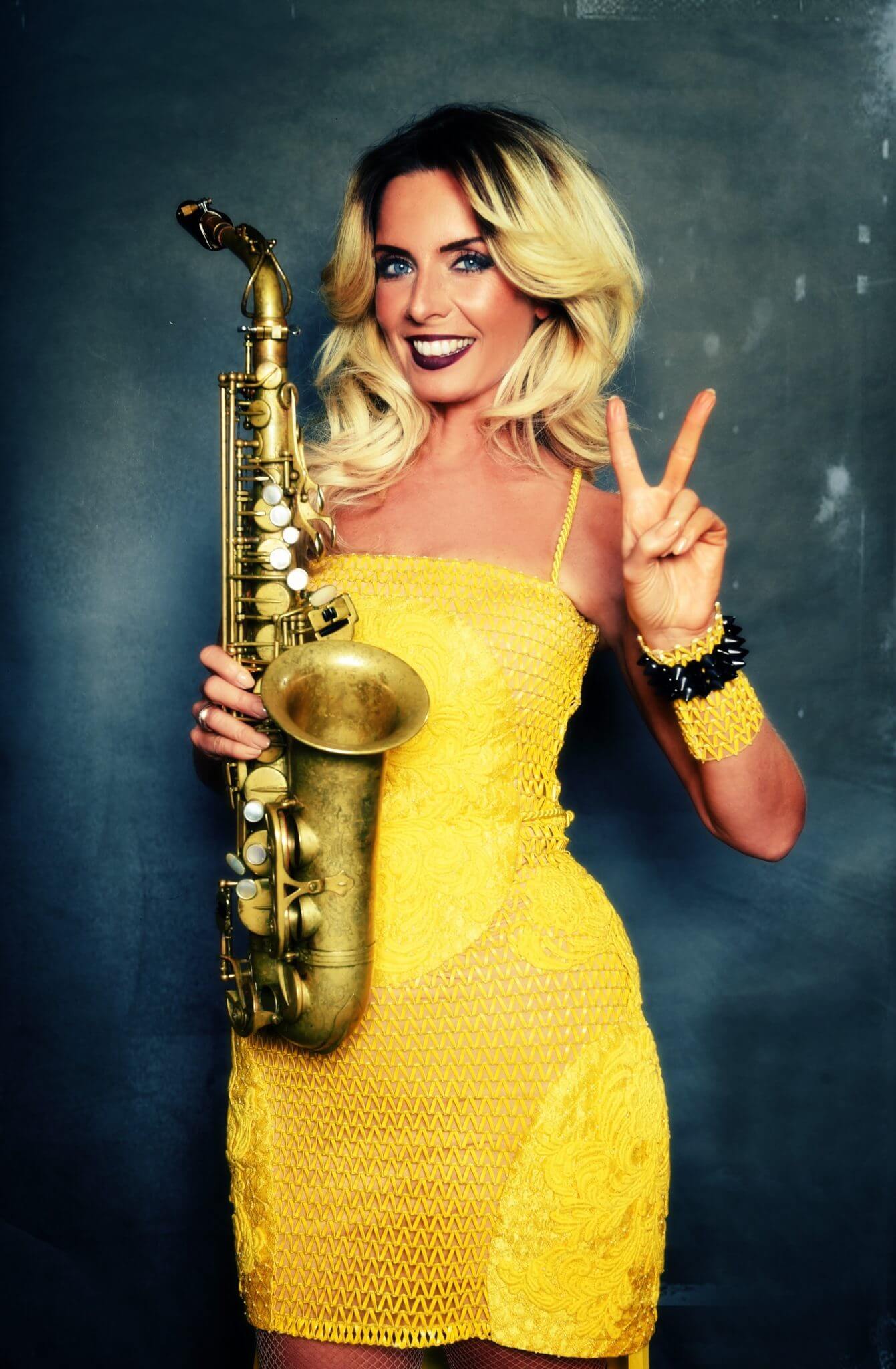 With a net worth of $10 million dollars, Candy Dulfer comes to this spot as the eighth richest Dutch musician on the richest Netherlands musicians list.
Dutch jazz saxophonist Candy Dulfer was born in Amsterdam, Netherlands. When she was in kindergarten, she started playing the drums. Additionally, Candy started playing soprano sax a year later and switched to saxophone when she was seven.
Furthermore, Candy Dulfer began playing with her father's band, De Perikels, after performing with a neighborhood youth group. When she was eleven years old, the band started recording with her. She received an invitation to perform in the Ladies' Horn Section at the North Sea Jazz Festival when she was 12 years old. At the age of 14, she formed her own band, Funky Stuff.
She received a Grammy Award nomination for her debut album. She has a total of 14 studio albums to her credit and Candy is one of the spotlights of the Netherlands.
10. Junkie XL – $10 million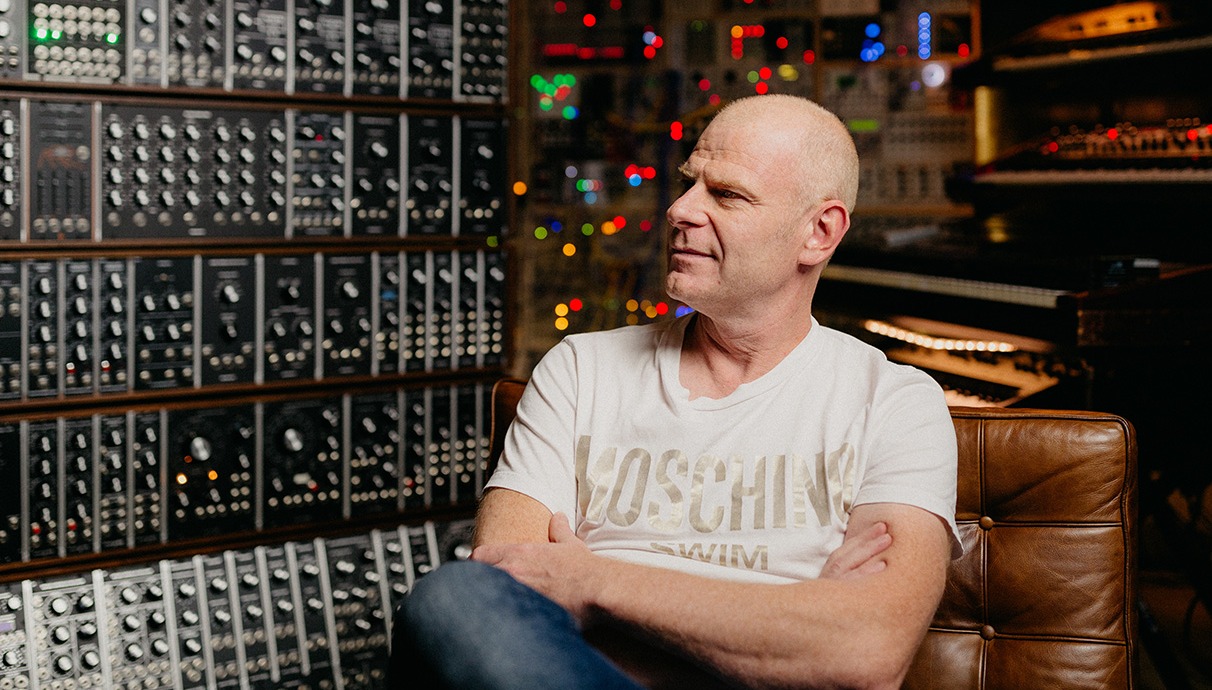 Lastly, the tenth-richest Dutch musician is Junkie XL who has been estimated to be worth an approximated $10 million dollars. He is a Dutch composer, multi-instrumentalist, DJ, producer, and engineer who is widely identified as Junkie XL or JXL.
Meanwhile, he was first recognized for his trance productions, but now he also creates electronica, big-beat music, and film scores. In 2002, his remix of Elvis Presley's "A Little Less Conversation" went viral all over the world. Additionally, he has worked with many artists all over the world which has made him not only one of the most prominent but also one of the most famous Dutch musicians.
Aside from his collaboration with other various artists he has been credited with writing the music for Justice League, Divergent, Mad Max: Fury Road, Deadpool, Tomb Raider, Alita: Battle Angel, Terminator: Dark Fate, Sonic the Hedgehog, and Scoob by Zack Snyder! Army of the Dead, Three Thousand Years of Longing, Godzilla vs. Kong, and some of the 21st-century blockbuster films.
BONUS
Below is a bonus list of some other rich and famous musicians in the Netherlands that didn't make the top ten.
Nicky Romero – $10 million
Brennan Heart – $10 million
Eva Simons – $8 million
Loona $8 million
Ali B. – $5 million
Richest Dutch Musicians
Here's a quick rundown of the richest Netherlands musicians and their net worth;
Afrojack – $60 million
Armin Van Buuren – $55 million
André Rieu – $40 million
Ferry Corsten – $30 million
Hardwell – $23 million
Gerard Joling – $20 million
Jeffrey Sutorius – $13.5 million
Anouk – $10 million
Candy Dulfer – $10 million
Junkie XL – $10 million