Britain is one of the world's attractions, a figure of power, entertainment, great culture, and a great influence over many cultures, when talking about the richest British actors, we are talking about the impact they have made on the international view of cinemas, Britain, on the other hand, has managed to produce some of the finest actors and richest actors the world has ever seen.
Well, these richest British actors, aside from achieving success on a world scale, are also philanthropists and great motivators to many people around the globe.
For more than a century, the UK has had a sizable film industry. Numerous British actors, including Audrey Hepburn, Maggie Smith, Roger Moore, Michael Caine, Sean Connery, Joan Collins, Judi Dench, Julie Andrews, Daniel Day-Lewis, Gary Oldman, Emma Thompson, Hugh Grant, and Kate Winslet, have achieved critical acclaim and international recognition.
The third and sixth highest-grossing film franchises, as well as some of the movies with the highest box office returns ever, were produced in the United Kingdom (Harry Potter and James Bond).
Below contained in the table of the list of richest British actors is the name of each actor and their net worth; 
| | | |
| --- | --- | --- |
| Rank | Name | Net Worth |
| 1 | Sacha Baron Cohen | $170 million |
| 2 | Sir Anthony Hopkins | $160 million |
| 3 | Rowan Atkinson | $150 million |
| 4 | Hugh Grant | $150 million |
| 5 | Daniel Radcliffe | $120 million |
| 6 | Christian Bale | $120 million |
| 7 | Robert Pattinson | $105 million |
| 8 | Michael Caine | $85 million |
| 9 | Jude Law | $78 million |
| 10 | Ian McKellen | $65 million |
1. Sacha Baron Cohen – $170 Million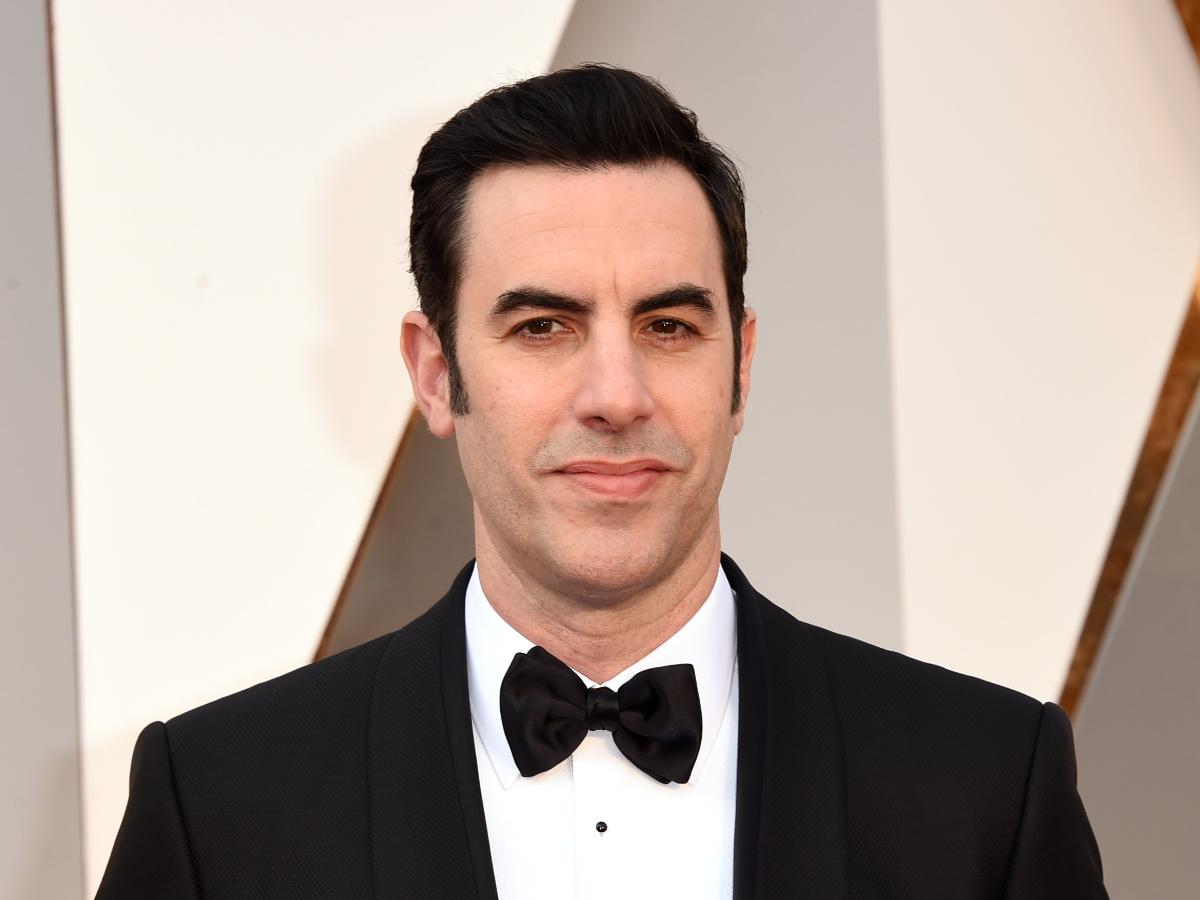 Sacha Baron Cohen is the richest actor in the United Kingdom, he is also one of the most influential celebrities in Great Britain.
He is an English comedian, screenwriter, producer, and actor who is widely known for creating and portraying the fictional satirical characters Ali G, Borat Sagdiyev, Brüno Gehard, and Admiral General Aladeen. Sacha received the Outstanding Achievement Award at the 2012 British Comedy Awards and accepted it as Ali G. He was given the Charlie Chaplin Britannia Award for Excellence in Comedy by BAFTA in 2013.
Baron Cohen received the Peter Sellers Award for Comedy twice from the Evening Standard British Film Awards: in 2007 for "Borat" and in 2010 for "Brüno." For his dedication to using satire to expose racism and bigotry, Sacha received an International Leadership Award from the Anti-Defamation League in 2019.
He is number one among the richest British actors with a total and growing net worth of $170 million dollars.
Read More: Richest Australian Actors
2. Sir Anthony Hopkins – $160 million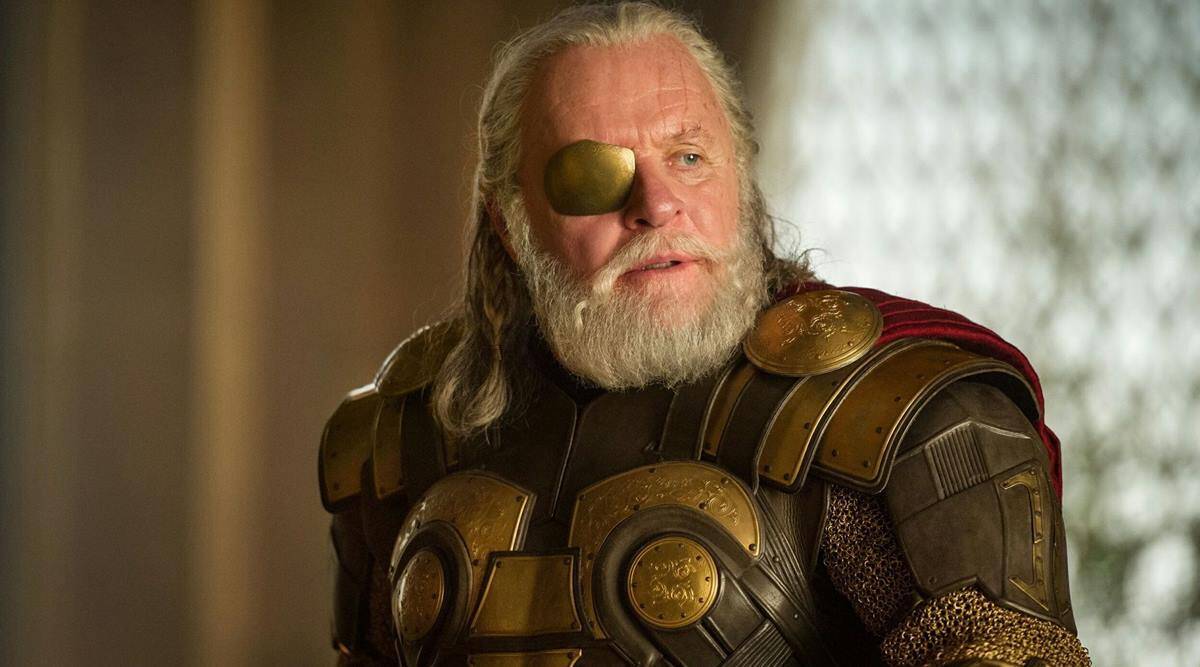 –>

Furthermore, the British Academy of Film and Television Arts presented him with a lifetime achievement BAFTA Fellowship and an honorary Golden Globe Award. For his contributions to the arts, Queen Elizabeth II knighted him in 1993. He also received a star on the Hollywood Walk of Fame in 2003.
Hopkins was one of the highest-paid actors in the industry during the height of his career in the late 1990s and early 2000s, earning $15 million to reprise the role of Hannibal Lecter in the 2001 sequel Hannibal and $20 million for the film's follow-up, Red Dragon, in 2002. His other two biggest paychecks totaled $15 million for the 2010 horror remake The Wolfman and $5 million in a comparatively minor supporting role for Mission: Impossible II.
3. Rowan Atkinson – $150 million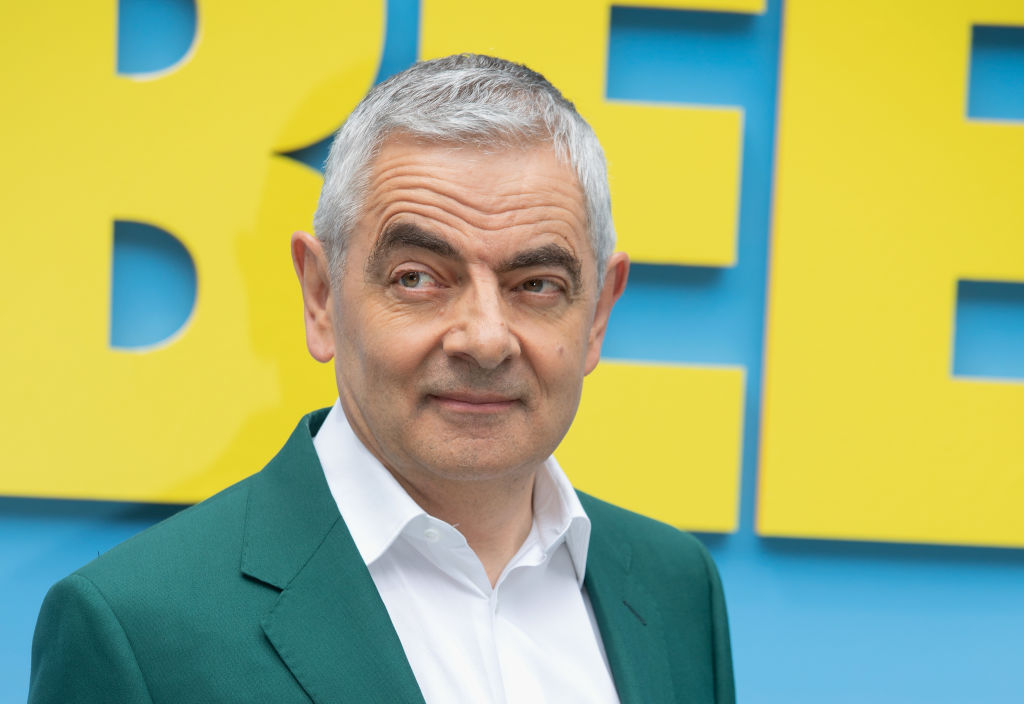 The popular British actor who is famously known around the world as Mr. Bean is the third on this list of richest British actors.
Rowan Sebastian Atkinson is a writer, actor, and comedian. On the sitcoms Blackadder (1983–1989) and Mr. Bean (1990–1955) as well as the movie series Johnny English, he played the title roles between 2003 all the way through to 2018. Atkinson first rose to fame in the BBC sketch comedy series Not the Nine O'Clock News (1979–1982), for which he won the British Academy Television Award in 1981 for Best Entertainment Performance, and in The Secret Policeman's Ball (1979), where he appeared in a skit.
His string of film roles continued in 2003 with the release of Love Actually. Additionally, the Johnny English film series premiered in 2003. In the film series, Atkinson played a parody of James Bond. Johnny English Strikes Back and Johnny English Strikes Again followed the first movie. Each movie typically brought in around $160 million, totaling almost $480 million for the three movies. He is the third richest British actor.
4. Hugh Grant – $150 million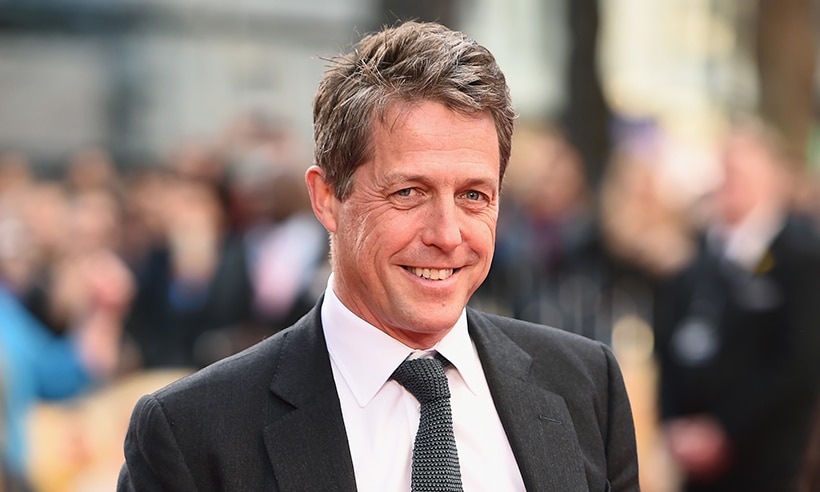 Hugh Grant is a British actor, and producer, who has a $150 million fortune. He was among the most well-liked movie stars in the 1990s and has maintained a lucrative career to this day. Hugh Grant-starring movies have raked in more than $3 billion worldwide as of this writing. He is well known for his roles in numerous movies.
After starring in Mike Newell's romantic comedy Four Weddings and a Funeral (1994), Grant went on to enjoy success all over the world. For his performance, Grant won the Golden Globe Award for Best Actor in a Motion Picture Musical or Comedy as well as the British Academy Film Award for Best Actor. He rose to fame as a movie star, establishing himself as a charming, vulnerable, witty romantic lead with satirical comic talent.
Hugh's career was launched by his performance in "Four Weddings and a Funeral" in 1994, which earned him $100,0000. He was charging $7–10 million for each movie by the late 1990s. For the 2002 film "Two Weeks Notice," he earned $12.5 million. Nowadays, Hugh typically receives $10 million for a leading role or $5 million for a smaller supporting role.
5. Daniel Radcliffe – $120 million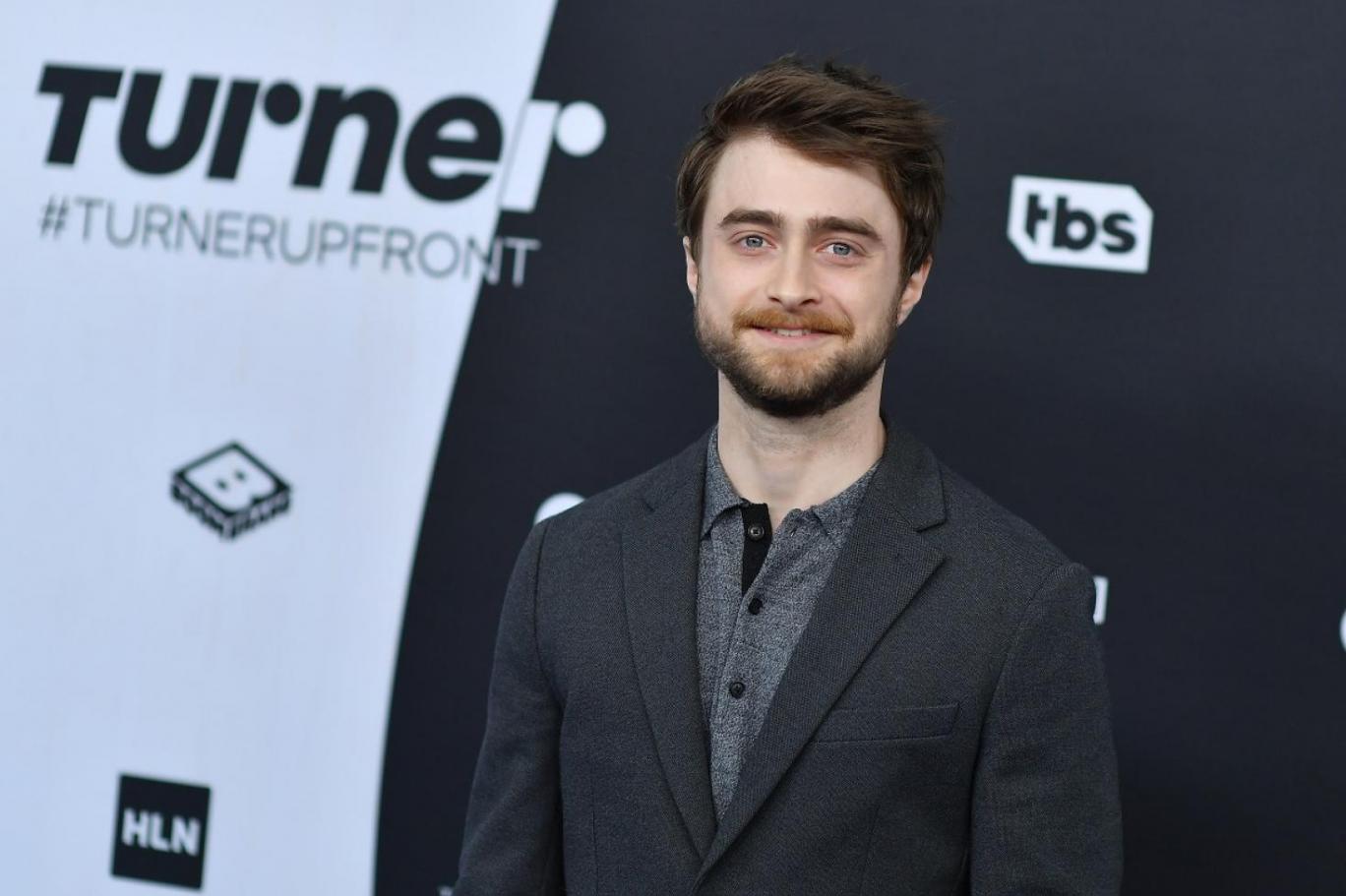 Daniel Radcliffe is the fifth person on this list and he is also the fifth richest British actor. Radcliffe is a British actor with a net worth of $110 million he is practically one of the wealthiest celebrities in Britain, Daniel Radcliffe is best known for his roles in the incredibly popular Harry Potter movie series.
Radcliffe has been nominated for and honored with numerous awards throughout his career. The BBC One television movie David Copperfield (1999), in which Radcliffe made his acting debut at age 10, was followed by his feature film debut in The Tailor of Panama (2001). He played Harry Potter in the J.K. Rowling fantasy novel adaptation Harry Potter and the Philosopher's Stone that same year. He performed the title role in seven sequels over the following ten years, the last of which was Harry Potter and the Deathly Hallows – Part 2. (2011). He rose to become one of the highest-paid actors in the world during this time, and he also attracted widespread popularity and critical praise.
Daniel Radcliffe received at least $100 million from the franchise in base salaries, profit participation, ongoing royalties, and other sources of income combined. His base salary for the final installment in 2011 was $33 million, which is equivalent to about $40 million today. He is among the richest British actors who are really doing well and living the life of their dreams.
6. Christian Bale – $120 million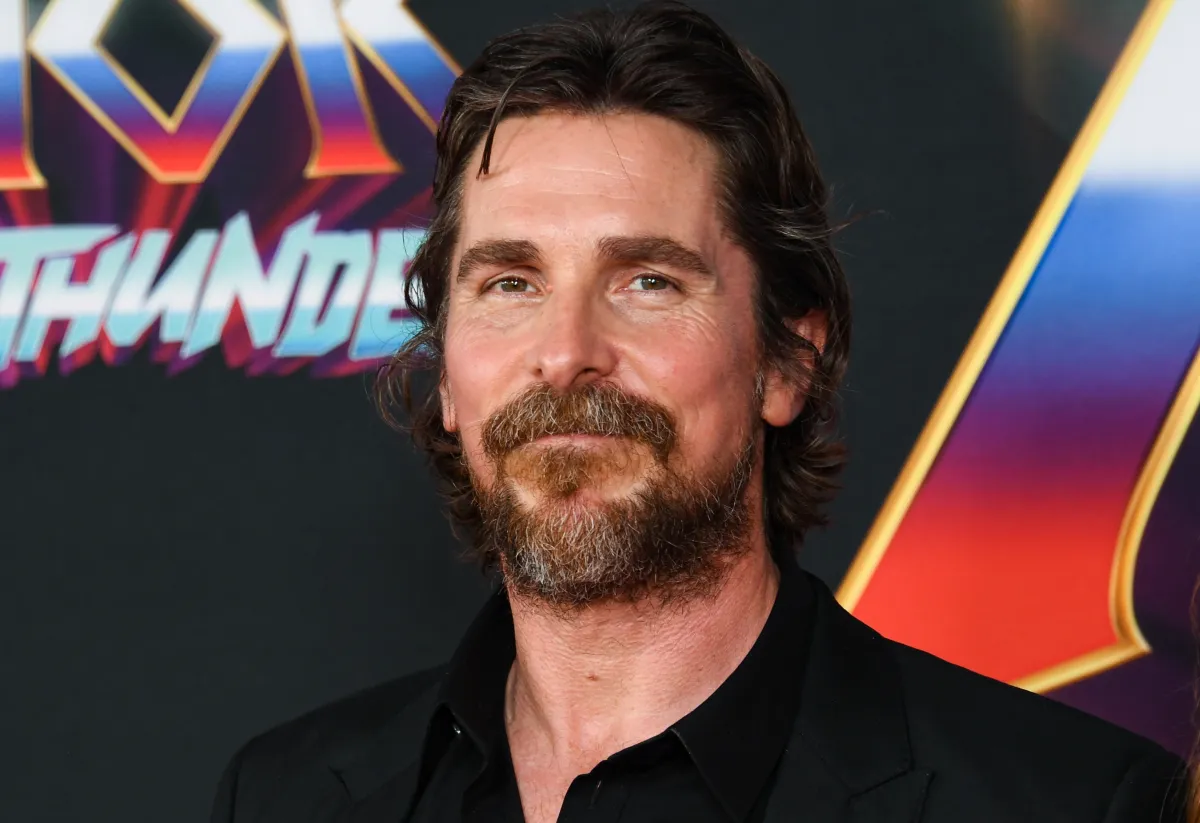 Christian Bale is a wealthy English actor with a net worth of $120 million. He is best known for his portrayal of Batman in Christopher Nolan's "Dark Knight" trilogy. In addition, he has appeared in "American Psyco," "The Big Short," "Vice," "American Hustle," "Ford V. Ferrari," and "The Fighter," for which he received an Academy Award nomination for Best Supporting Actor.
At the age of 13, Bale made his big screen debut in Steven Spielberg's 1987 war movie Empire of the Sun. He gained more notoriety after playing both leads and supporting roles in movies for decades. Bale has won numerous honors, including two Golden Globe Awards and an Academy Award. Christian Bale was listed among the highest-paid actors in 2014 by Forbes magazine.
For his first film role in Batman Begins, Christian made $9 million. He received a $20 million performance bonus in addition to his base salary of $10 million for The Dark Knight. Christian earned $15 million for his final appearance. He reportedly turned down a $50 million offer to return for a fourth movie. Then, he reportedly turned down a $50 million offer to appear briefly as Batman in a Justice League movie.
7. Robert Pattinson – $105 million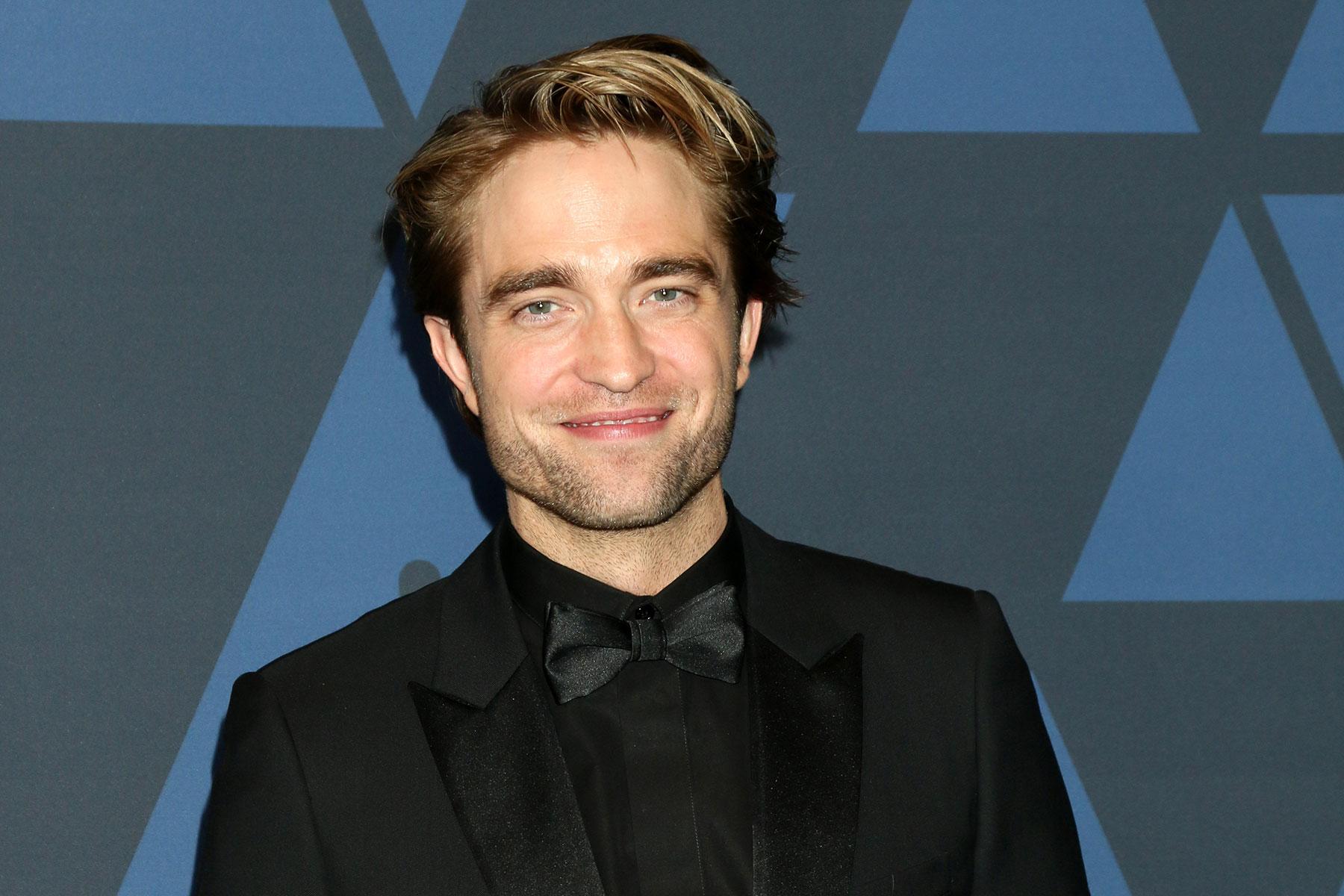 Coming up next on this list is Robert Pattinson with a whopping net worth of $150 million dollars. He is one of the top recognized and famous faces not only in the United Kingdom television space but the whole world, he is also the seventh richest British actor.
Robert Pattinson is most well-known for his roles as Cedric Diggory in the Harry Potter series and as Edward Cullen in the "Twilight" film series. For the later Twilight films, his base pay was $25 million. Pattinson received a considerable proportion of the backend profits from the last two Twilight films. These additional points increased his pay for each film to $40 million. With earnings of $27.5 million in 2010, Pattinson ranked 15th on Vanity Fair's "Hollywood Top 40" in 2011.
Meanwhile, Pattinson, who is renowned for his work as a leading man in both big-budget and independent movies, is one of the highest-paid actors in the world. He was listed in the Forbes Celebrity 100 list in 2010 and was named one of the 100 most influential people in the world by Time magazine, he is one of the richest British actors.
8. Michael Caine – $85 million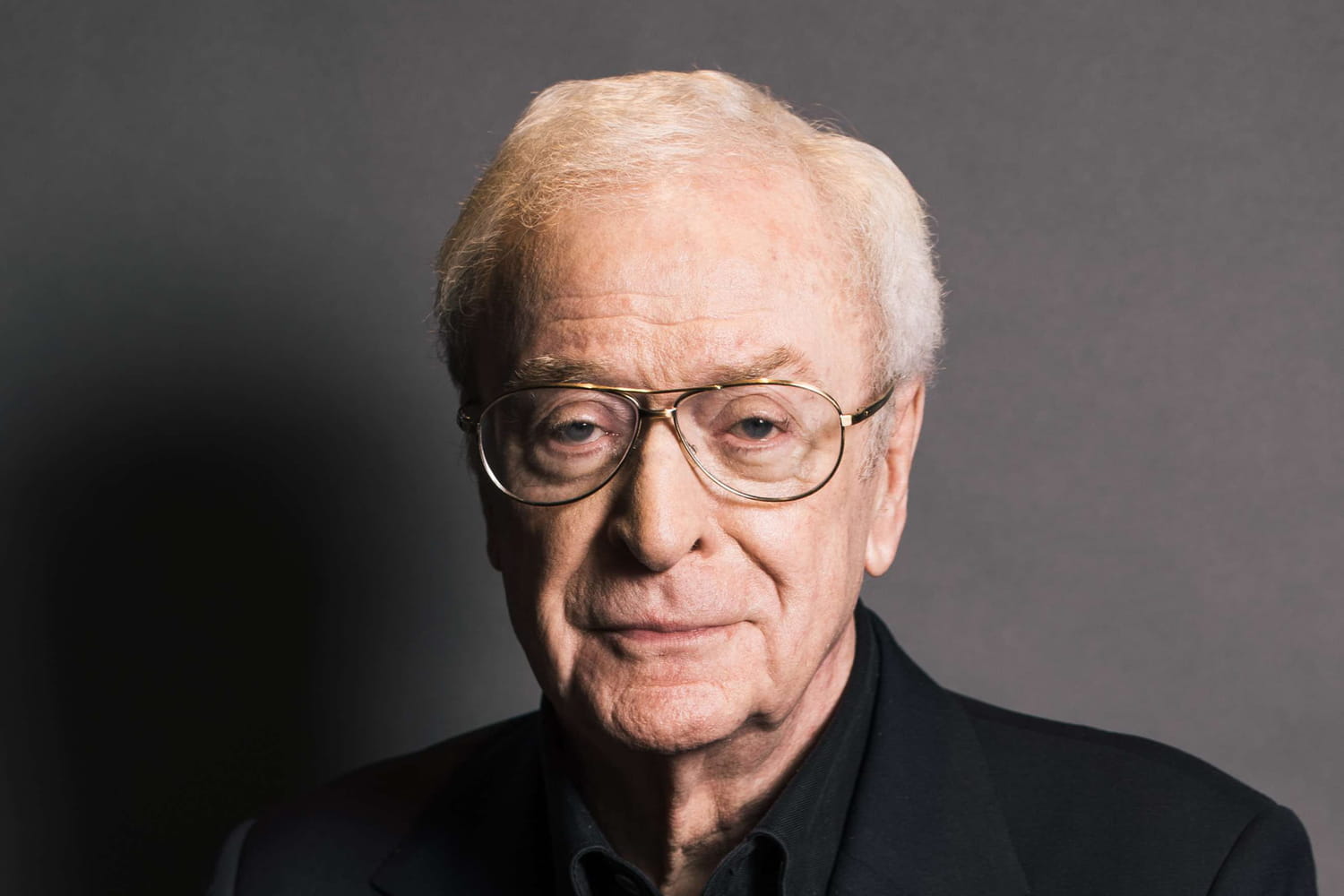 In a career spanning seven decades and more than 160 movies, Sir Michael Caine, an English actor best known for his distinct Cockney accent, is regarded as a British cinema icon. He has won numerous honors, including a Screen Actors Guild Award, three Golden Globe Awards, a BAFTA Award, and two Academy Awards. Only five male actors, including Caine, have been nominated for an Academy Award for work in five different decades.
Additionally, he has acted in seven movies that were listed among the top 100 British movies of the 20th century by the British Film Institute. He was knighted by Queen Elizabeth II and awarded a BAFTA Fellowship in 2000 for his contributions to cinema.
His performance as the head of a Cockney crime gang in "The Italian Job" in 1969 brought Caine international fame and is regarded as one of his most well-known roles ever. Alongside Sean Connery, Caine appeared in numerous movies throughout the 1970s, such as "Get Carter," "Sleuth," and "The Man Who Would Be King." He also played a part in the 1978 Oscar-winning film "California Suite."
9. Jude Law – $78 million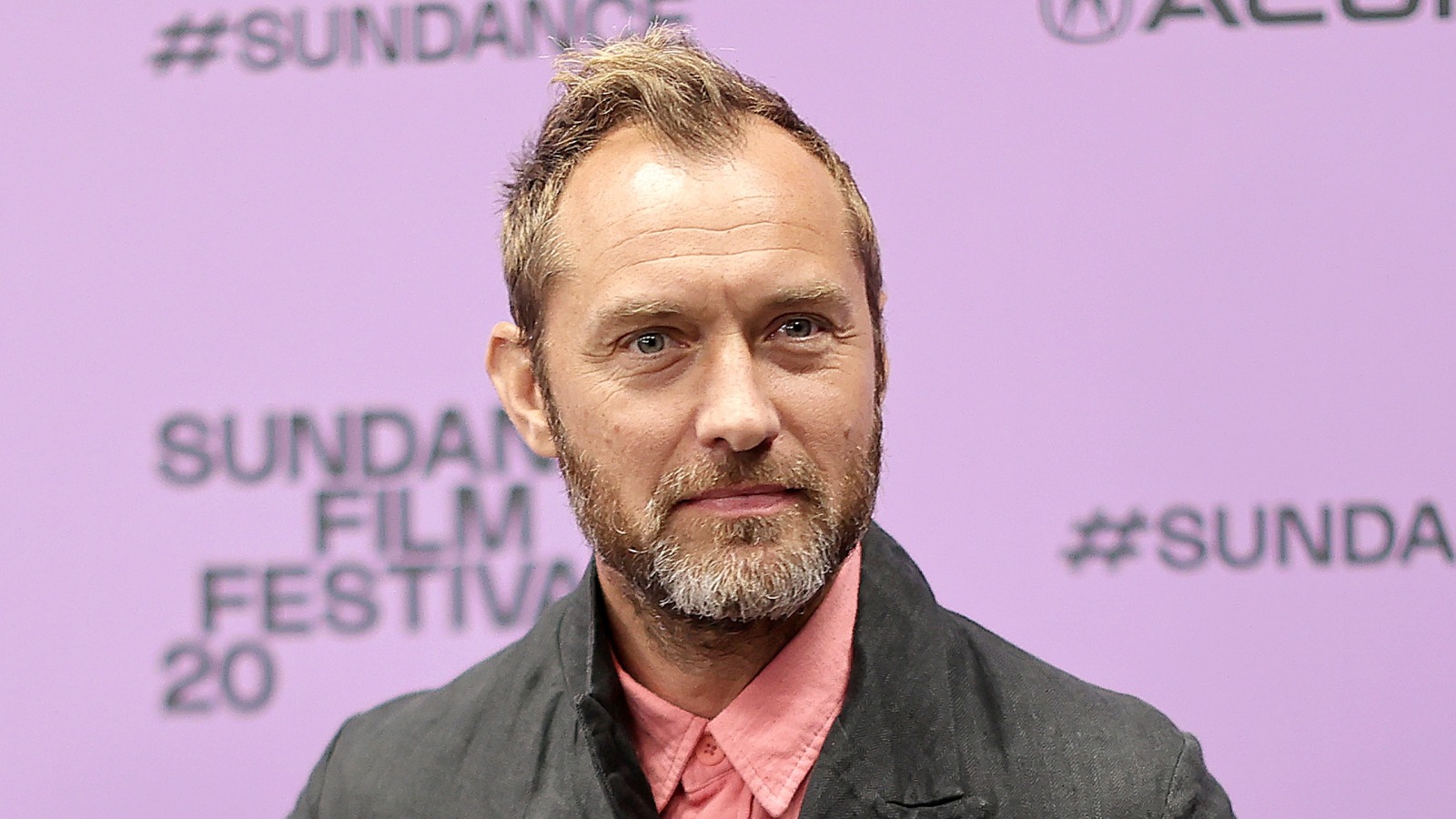 Jude Law, an incredibly successful English actor, director, and producer, has a net worth of $78 million. He is undoubtedly one of the richest British actors and is a highly decorated actor. Jude was nominated for four Golden Globe Awards, two Tony Awards, two Academy Awards, and a British Academy Film Award. The French government awarded him an Honorary César and made him a knight of the Order of Arts and Letters in 2007.
For his performance in "The Talented Mr. Ripley," he received a BAFTA Award for Best Actor in a Supporting Role in addition to nominations at the Golden Globes and Oscars. In 2003, he co-starred in "Cold Mountain" with Nicole Kidman and Renee Zellweger, which increased his buzz for awards. He was nominated for a Golden Globe and won the BAFTA Award for Best Actor in a Leading Role and the Academy Award for Best Actor for that performance.
Additionally, Law played Yon-Rogg in the blockbuster Captain Marvel superhero movie from the 2019 Marvel Cinematic Universe, which made over $1 billion worldwide. Law was revealed to be starring in Jon Watts' Star Wars: Skeleton Crew in May 2022 at the Star Wars Celebration. A Disney+ series, it will debut in 2023.
The next role for Law will be as artist Roland Penrose in the World War II-set drama Lee, which is helmed by Ellen Kuras and stars Kate Winslet. Jude is considered one of the prominent actors in Hollywood and the ninth richest British actor.
10. Ian McKellen – $75 million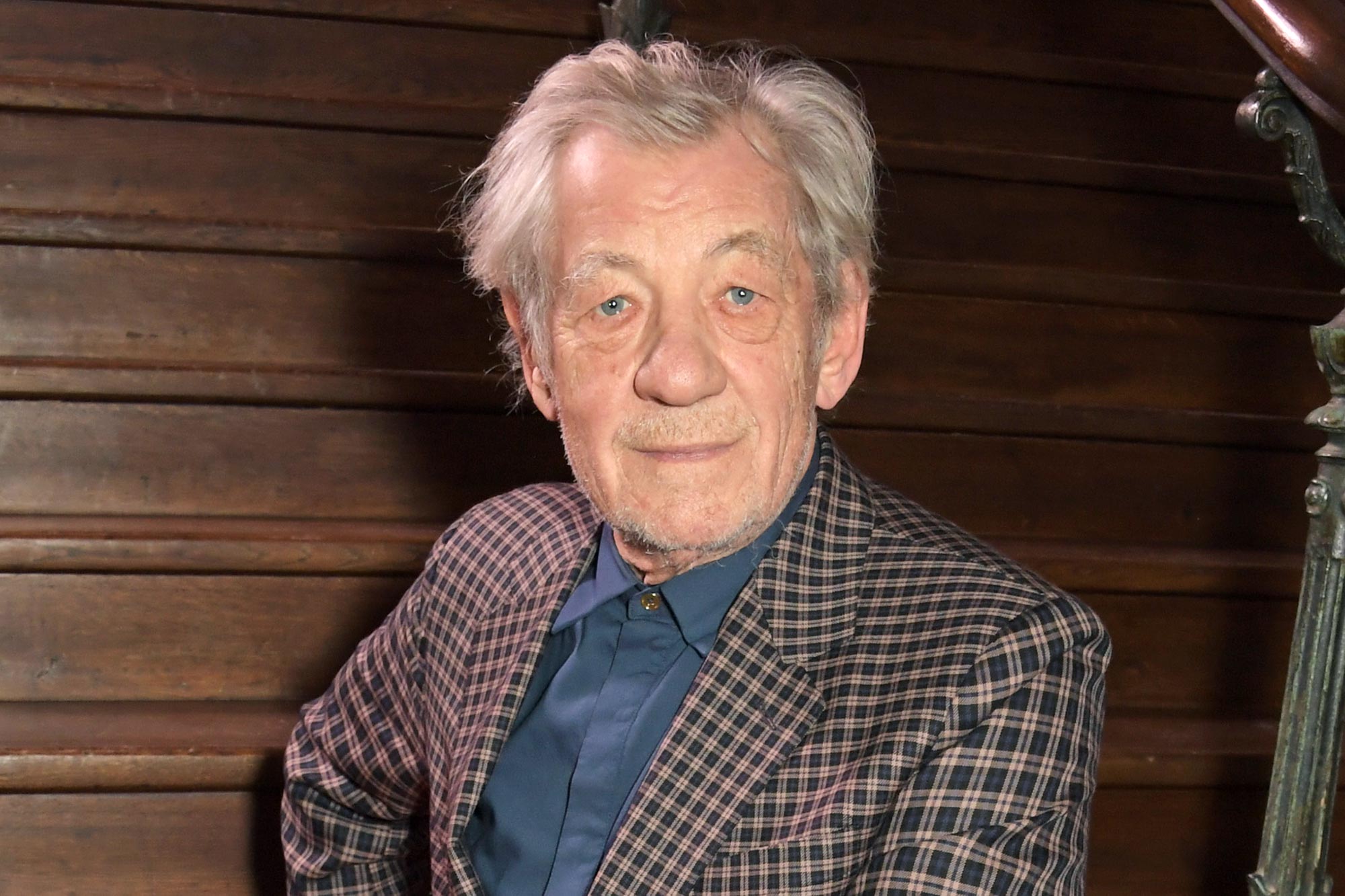 Last, on this list with a net worth of $75 million dollars the popular actor, Ian McKellen takes the tenth spot as the tenth richest British actor. Despite McKellan's stellar reputation as a stage actor, he is probably best known for his parts in mainstream films. Most people will recognize him as the actor who played Gandalf in the "Lord of the Rings" films, while viewers of the X-Men movies will do the same when they see him in the role of Magneto.
English actor Sir Ian McKellen is worth $65 million. Unquestionably one of the most honored actors in history, McKellan has established himself as a true legend in the entertainment business. He has received numerous deserving honors throughout his career. In fact, Sir Ian has won every acting honor available in the United Kingdom.
Furthermore, over the course of his seven-decade career, he has performed in plays by Shakespeare and contemporary theater as well as works of popular fantasy and science fiction. He is regarded as a British cultural icon and has won numerous honors, including a Tony Award, a Golden Globe Award, and seven Laurence Olivier Awards.
Additionally, he has won a number of honorary prestigious awards, such as the Lifetime Achievement & Distinction Award from the Pride International Film Festival in 2004 and the Society Special Award from the Olivier Awards in 2006. In 2009, he additionally received the Evening Standard Awards' The Lebedev Special Award. He was given the Empire Award's Empire Icon Award the following year. In 2017, the Istanbul International Film Festival presented him with an honorary award. It is no doubt he is one of the richest British actors.
Top 10 Richest British Actors
Here is a quick recap of the richest British actors;
Sacha Baron Cohen – $170 Million
Sir Anthony Hopkins – $160 million
Rowan Atkinson – $150 million
Hugh Grant – $150 million
Daniel Radcliffe – $120 million
Christian Bale – $120 million
Robert Pattinson – $105 million
Michael Caine – $85 million
Jude Law – $78 million
Ian McKellen – $65 million